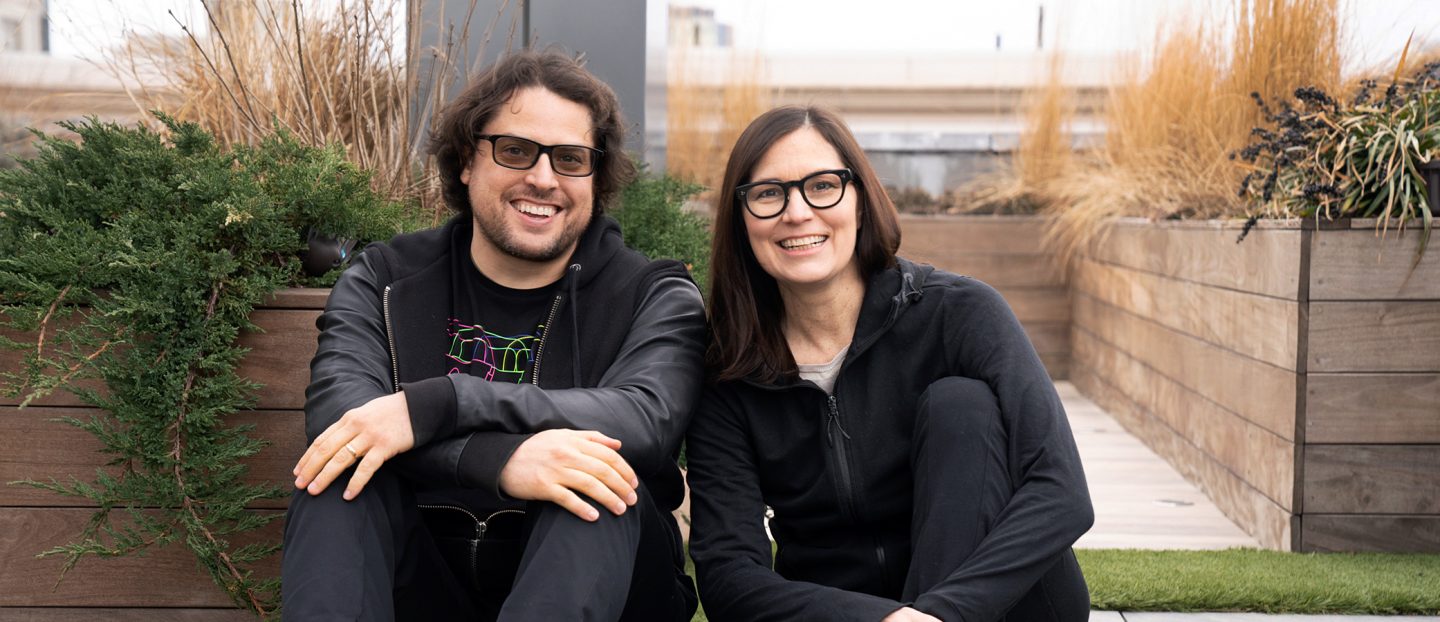 Open Swim Sails Production's "Choppy and Thrilling Waters"
October 4, 2022
Published by Little Black Book
Open Swim is a full-service production company that's been making a splash since it opened its doors during the pandemic. Director and editor Bradley Ross joined forces with executive producer Amyliz Pera to create a production company with a difference, one that would offer a bespoke, format and media-neutral approach, and would bring together a variety of creative voices.
This isn't the first time the pair has worked together, as we'll find out – here they talk about their creative partnership, rediscovering their professional chemistry after years apart and how they've gone about building a multidisciplinary approach.
Amyliz entered the industry via the art department of an animation studio, following an early career as an actor, choreographer and musician. There she got a taste as an agency vendor, before moving on to freelance writing, producing and in-house work. Finding her talents in marketing, building teams and protocol, her creative side and business-savvy meant her career has always felt "two-pronged and winding" – a creative person at her core who pulls those arty experiences into her work as a producer.
Bradley's advertising career began slightly more deliberately, after director RJ Cutler donated a Final Cut Pro system to his school. This led him to make videos for weddings, bar and bat mitzvahs, and school trips, which he peddled in the hallways for ten dollars. After a chance encounter with a production manager while waiting tables, he landed a summer internship at MTV – and the rest is history.
When Bradley first entered the industry, around 20 years ago, Amyliz was his first boss – a dynamic that formed a lasting creative harmony, which would later be reforged with Open Swim. "There is only one Amyliz Pera on this planet. I really mean it," says Bradley. "She always led with kindness, with her enormous heart, and treated anyone she encountered with grace. She makes you feel like no one else exists when she is talking with you. I have so much respect for her style, and reconnecting with her all these years later has allowed me to rekindle these same traits that bonded us – before I became a little dusty through stress, anxiety and ambition."
Reciprocating the admiration, Amyliz says, "Bradley exudes confidence in a way that is infectious and allows his cohorts to feel that anything is possible. When I hired Bradley, we were still having conversations with clients about film vs. digital. I was really ready to leave all physical reels behind, and Bradley came in and shifted our entire way of working." She praises his natural mentoring ability, recounting how he taught her to use Final Cut Pro and ignited her interest in viewing analytics. "Always unencumbered by the standards in the industry," she tells of how he would adapt to any tools or situation and supported forward-facing evolutions like the jump to a virtual office as early as 2007. She adds, "That confidence that we could do anything with a successful outcome still pushes me to be unafraid and to challenge current standards."
[Director and editor, Bradley Ross and executive producer, Amyliz Pera]
After a number of years apart, the pair reunited during the pandemic and picked up where they left off. Although not working in the industry at the time and more interested in pursuing other creative ideas, Amyliz helped produce a project with her old friend and before she knew it – without ever intending to be – she was back in the game.
"He had that charisma you hope to see when screening new director reels, and that only comes around once in a while," she says. "He had been working in the industry for years but wanted to create a business plan and a team – and that required a fresh approach and new brand. My family brainstormed with me one night after I described the kind of company Bradley and I talked about creating. I shared our list during dinner, and within an hour, Bradley and I were on the phone, and he had purchased the URL and the license plate for Open Swim."
Launching towards the the end of the most intense phase of the pandemic, this difficult period also provided a silver lining for the team. As Amyliz had experience in setting up remote office since the early '90s, she seized the opportunity with Bradley to reunite and create a company that was based on its people and their talents, rather than any physical location or facilities – something that the industry has rapidly begun to accept and adapt to as a result of covid-19.
Bradley says, "With great respect to those who experienced hardship and loss during the pandemic, I think it made a positive lasting impression on our company and industry. It created a lot of necessary simple innovations that we as humans tend to resist. Think virtual working and Zoom." Open Swim has always been forward-thinking from its inception, for instance, bridging the gap between production and the creative process by joining projects at the earliest moment. Such changes require Open Swim to persuade clients and partners to alter their behaviour, something that Bradley says was more difficult prior to the pandemic, as "tradition would often prevail."
"After the shutdown, however, there was a pivot; Out of crisis comes change. Suddenly not just agencies, but also clients were open to doing things differently. Through the many obvious obstacles of remote shooting and limiting numbers of people on set, we earned a lot of trust from our clients and tackled incredible challenges. I feel like we've turned over a new leaf. It's an exciting time to create."
The pair's mutual admiration is palpable. Bradley says, "I can't think of anyone else better to sail our ship through the choppy and thrilling waters of filmmaking. We are all going from point A to point B no matter what happens. The journey, however, is completely up to us. Leading with kindness and passion is how we lead. There is no better partner and friend."
As well as his editing and directing skills, Amyliz appreciates Bradley's problem-solving ability and willingness to muck in on all aspects of Open Swim's work – a flexibility that is a pillar of the company's values. "The editor in him can shift direction fluidly to steer toward a positive outcome," she continues. "And I love that Bradley can have these strong, confident, leadership qualities and still be a softie. He can bring the fun, but there is also a lot of depth and sensitivity to him. He invites all of us at Open Swim to weigh in, and I believe he will always be creatively and emotionally accessible to his staff, no matter how large the company grows."
Bradley acknowledges the value of specialists but finds more originality and fun in the cross-pollination of competencies and novel approaches to the work. It's this openness to innovation that is central to Open Swim's philosophy, with Amyliz saying that it's not just "OK", but "preferable to do things differently." Despite being a fan of the tried and tested protocol that the industry runs on, she says that by "breaking and remaking" these formulas, the production company introduces fresh ideas.
"I'm creative, and I want to make things. I don't want to be limited by being a specialist in one thing, and I don't want that for our company. I don't want to miss opportunities because we're driving quickly in one direction. Whatever the medium, I want people to be moved by the work or experiences we create, and I want Open Swim to be known as a vehicle for that."
The culture that the duo instils at Open Swim is one that, according to Amyliz, "allows for everyone to grow beyond their role" and be treated like a 'maker' – something she learned from her former colleague and owner of Twist Film, Jim Geib. Bradley adds, "Everyone on staff, including my dogs Dexter and Goose, are makers. The beauty of being small is harnessing the exponential talents of our team. We were recently shooting a feature film, and our chief blockchain officer, Nate Bloom, flew out to be our car mechanic because in a previous life he was a mechanic. When we empower our team to tap into all of their skills they have fun and grow. When they grow, we grow."
Bradley says that this search for versatile talent is evidenced by their recent hires. "Jefferson [Wenzel] is my assistant editor, however, he is also a visual effects and CGI artist. Combining his various talents with mine widens our abilities and makes us better visual storytellers. These days, having multiple specialities is important. There are many writer/directors. I'm a director and editor. Amyliz is a SAG and Actors Equity performer, writer, mother, and executive producer." Mentoring these multifaceted employees is something that the pair take to heart, and they recognise the value of experienced team members that can adapt to anything and impart their existing knowledge to the beginners.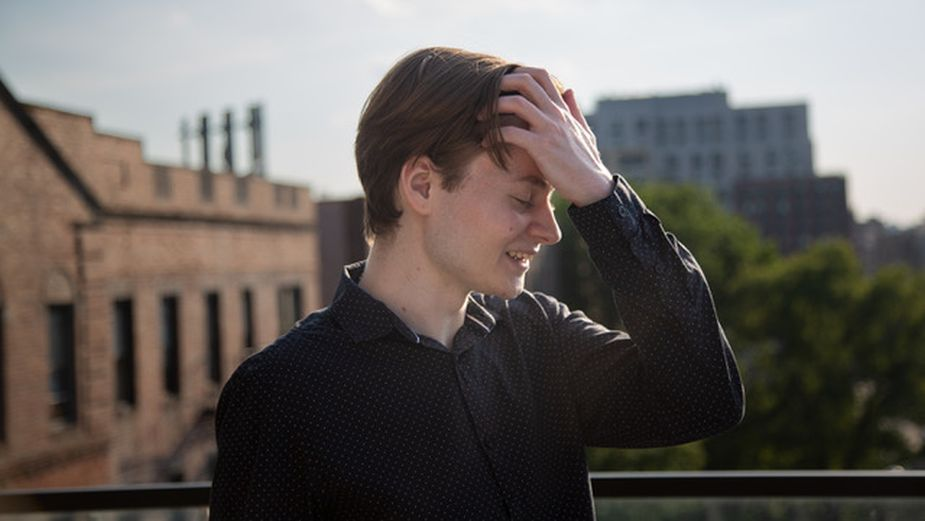 In terms of recent work, the pair is proud of a selection of commercial pharmaceutical work that required clever creative solutions and a keen eye for capturing emotion on film. Some of this excitement is due to recent (but secretive, thanks to NDAs) filming they've done for a popular hair growth company – with details to be shared soon.
"We work on branded content, personal work, and features — nothing is off limits," says Amyliz. "I'd even love to do more live entertainment again. We just finished a feature that we shot last month with a stellar cast." Despite a day-to-day focus on commercials, Bradley is still driven by the same love for film and television that got him his MTV internship and has just finished production on a feature with Sopranos star Edie Falco. Keeping his hand in on long-form projects, he says, means he can experiment with larger budgets and bring back some creative ideas to explore in the commercial space.
"17 days on a feature makes you a pretty well-oiled machine when you tackle a one or even four-day shoot. There's a little bit of everything in a feature, so it allows me to expand my expertise in this magical business."
Through working on both features and commercial work, Bradley has met and collaborated with incredible storytellers – Matt Heineman, Brendan Walsh, Matthew Hamachek, Susan Froemke and Pax Wasserman to name a few. "I love learning from others in the industry, and every experience has taught me something new about the craft or life itself," he adds.
For Amyliz, the joy of the craft has always come from having an idea and seeing it through, whether that be "pushing the drama of the movement beyond expectation" with her choreography or collaborating, crafting and teaching on commercial and feature projects now with Open Swim.
Amyliz says, "I absolutely love the obviously collaborative nature of what we do and the unique bonds that form on a show or film project." Where the executive producer has found difficulty, however, is in returning to the industry after a hiatus that offered her greater creative freedom and family time. She is grateful for Bradley's understanding during the transition and the principles surrounding work-life balance that they've set at Open Swim, but shares she is still in an adjustment period and that it's an ongoing discussion which is helping to shape the company and its culture.
Launching and running a production company has proven to be one of the biggest creative challenges that Bradley and Amyliz have ever undertaken. Jumping from a pandemic to a looming global recession, they are certainly kept on their toes. But there's an immense amount of satisfaction to be gained too.
"Starting businesses is by far the hardest thing I have done, but it's worth it," says Bradley, offering some advice to people looking to take the leap themselves. "Find yourself an Amyliz. It's very hard to know you're doing the right thing when you don't have great people around you who are supporting your vision. And take care of yourself! I made the mistake early on of not managing my stress and anxiety. It takes a toll on all aspects of your life. It's critical to make it a priority and have a regimented plan if you want to succeed and be your best."
Further discussing the challenges of a young business, Amyliz says that uncomfortable conversations around complex decisions, such as those involving budgets and expectations, are an unavoidable reality of the industry, highlighting the importance of graceful communication among the team. "My advice would be to communicate clearly and to leave quick judgment at the door."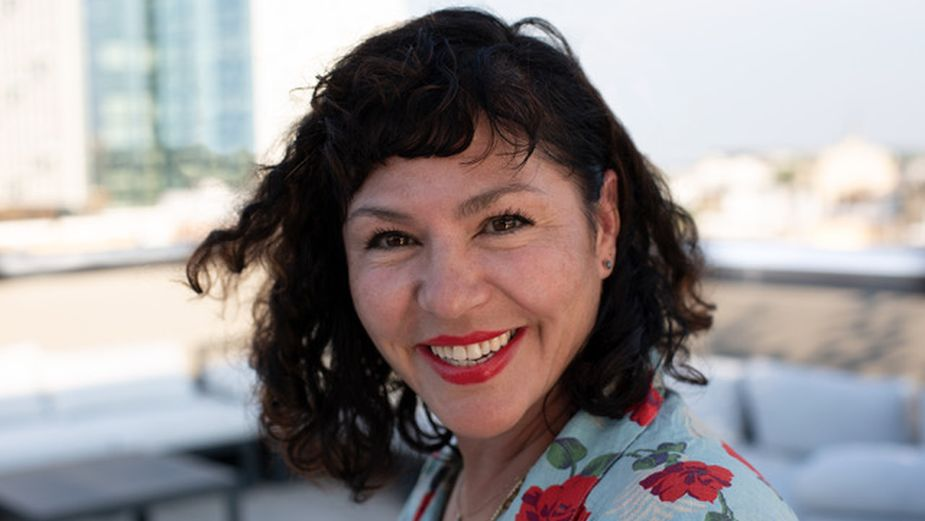 Looking ahead to the final stretch of 2022 and beyond, Amyliz shares her lofty ambitions that have come from reaching their annual targets early. "I would like to enable Bradley to be in the director's chair on a feature. He's helped so many other projects get off the ground, and it'd be nice to see him in that role in 2023. We also have mutual loyalty built with our clients, and I want to continue to foster and carefully grow those to yield more varied projects." She continues, "Lian DesMarais, our new head of production is poised to produce in other formats, Nate has ideas to apply to the world of blockchain, and Jefferson is ready to add visual effects where there are none."
Reciprocating Amyliz's optimistic enthusiasm, Bradley says that growth is always his goal, as he looks forward to helping the duo's visions come to life in the coming months and years. "The team Amyliz and I have built all have their own passions percolating, which we foster as a content creation company. On top of the commercials and films, I'm excited to see what Nate and Jefferson create in the gaming, metaverse, and NFT space."
He concludes, "At the end of the day, we are all storytellers and our megaphone is becoming even more versatile."