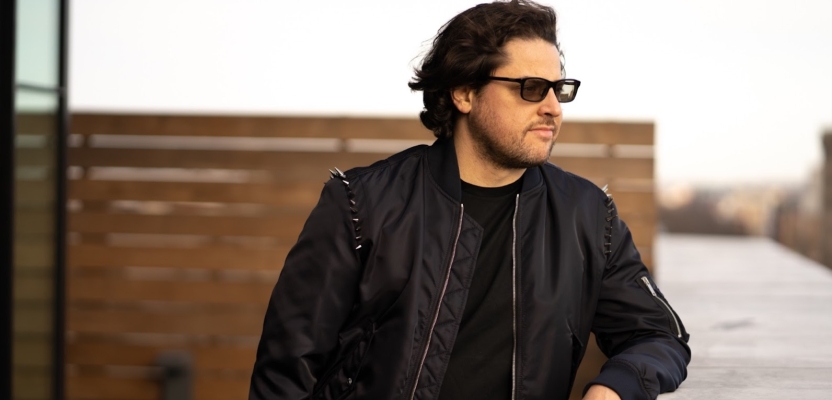 Open Swim & Founder/Director Bradley J. Ross Produces New Film Starring Edie Falco, "I'll Be Right There"
March 13, 2023
Published By Hype
Produced by Open Swim's Founder/Director, Bradley J. Ross, Edie Falco makes her return in the new indie comedy "I'll Be Right There," alongside Oscar nominee Jeannie Berlin, Charlie Tahan, Kayli Carter, Michael Rapaport, Michael José a Fernando Beach, Sepideh Moafi and Emmy winner Bradley Whitford. 
"I love these opportunities to jump over to the other side of the film business," says Ross. "I've always valued being a generalist in a profession that pushes specialty. Long-form is filled with unpredictable challenges and high-pressure situations that I always learn and become better from." 
Directed by Brendan Walsh, "I'll Be Right There" follows a single mother, Wanda (Falco), whose priority is to put her family first, regardless of how hectic that may be. Her eight-month pregnant daughter (Carter) wants a wedding, her mother (Berlin) thinks she's dying, her wayward son (Tahan) is either going into rehab or the army, and she barely has time for herself, not that she would know what to do with it anyway. The film has recently wrapped production in New York. 
"There are so many benefits to working in a variety of formats and types of projects," explains Amyliz Pera, Open Swim's Executive Producer. "Every single one brings unique learnings, and our colleagues and clients benefit from the flexible model we have to accommodate this. Furthermore, our team is encouraged to fold their outside interests into the projects we embark on, and Bradley is an amazing example of how a variety of skills has served us. "  
Ross has a number of significant, award-winning credits in the feature film realm. He edited and co-produced the Oscar-nominated, Emmy Award-winning documentary Cartel Land, an unprecedented, on-the-ground exposé of Mexican vigilante groups and drug cartels. The Emmy-nominated documentary Escape Fire, TIFF Audience Award-winning Here Alone, the Sundance Grand Jury Prize-winning The Kindergarten Teacher, starring Maggie Gyllenhaal and his most recent film Centigrade.  
"Every time we embark on a movie, we become better filmmakers. It's such an intense process filled with challenges where you have to turn every dollar into production value and lean into story above all else. Navigating these obstacles enhances the armamentarium we can offer our commercial clients that only can be learned through practice."