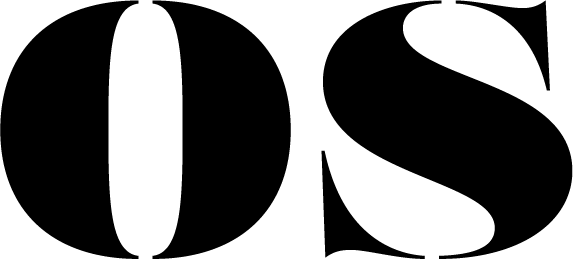 Full-service production company Open Swim launches in Brooklyn
March 4, 2022
Published By Post Magazine
Headed by Director/Editor Bradley Ross & Executive Producer Amyliz Pera, the National Production Company Provides Room for Creative Play in Commercials & Feature Films
Brooklyn, New York – (March 4 , 2022) – Director/Editor Bradley Ross has launched a new, full-service production company, Open Swim, that leads with creative continuity at its core. Ross, the former President of Manhattan Productions, has teamed up with EP Amyliz Pera to develop rich, emotive content encouraging creative perspectives coming together in a nonlinear way.
"AZ [Pera] is a multi-faceted talent. She not only can outsmart any challenge, but has transformed our culture both internally and externally to establish humanity and kindness in the rigid world of production," comments Ross. "It's something that is so important and often gets overlooked. She was actually my first boss who I learned from eighteen years ago, and I'm still learning from her every day."
"Bradley always had a holistic way of executing projects, and now he has cultivated a company where everyone is treated as a maker, and where no one is siloed in the process," says Pera. "I've worked with a lot of Directors over the past thirty years, and Bradley has that thing — you know it when you find it. He is charismatic, assiduous, and unafraid."
Open Swim works to guide projects from start to finish with the ultimate care from artisans experienced in their craft. This approach is already being applied to the multiple projects currently underway, including comedy and lifestyle spots for electrical equipment company, Brother; interviews and product showcasing for pharmaceutical brand, Skyrizi; and creative direction of a new campaign for the hair supplement brand, Nutrafol. A project for pharmaceutical company Novo Nordisk will be their latest focus, powering them through the first half of the new year.
"Bradley and his team have been with us from the beginning to help us express our voice," notes Dr. Sophia Kogan, one of the founders of Nutrafol. "Bradley makes the interview process so easy, which is why there is so much humanity in his work. We are backed by science, but our driving force is still our connection with how people feel, and Bradley gets to the heart of that, which is one of the things that makes our partnership so valuable."
Partners who have worked with Ross in the past are excited to continue their collaborations with the new entity. "It is rare that you get the opportunity to work with a director that becomes a true partner in your project or production," shares Steve Pytko SVP, Director of Broadcast Production at Saatchi & Saatchi Wellness. "Bradley and his whole team are so eager to do just that; become our creative partner on jobs big and small. Bradley wants to get involved as early as possible to help guide the team and bring his vast experience to each project. I have always felt that Bradley and his team become an extension of the agency's creative and production departments. Working seamlessly with all of us and delivering over and above all expectations. Bradley has become one of our 'Go To' Directors and production companies. Plus, I hear he cooks a mean steak!"
In addition to their work in branded content, Open Swim has two feature films in development. Bradley is no stranger to the world of feature film, most recently with the film Centigrade, directed by Brendan Walsh, which launched in August 2020. The upcoming projects include a film starring Edie Falco ("The Sopranos," "Nurse Betty," "Oz"), and Homesick, a survivalist journey seen through the eyes of an eleven year-old.
"We're like-minded with our priorities, and working in tandem with Amyliz allows me to be my best self," sums up Ross.
"Joining Bradley to work together again has brought me full circle, and launching Open Swim with him is just the beginning," adds Pera.
About Open Swim:
We are a full-service production company with creative continuity at our core. The company was founded by Director/Editor Bradley Ross, with the vision that projects are best served when creative perspectives come together in a nonlinear way. Projects are guided from start to finish with the combination of creative voices to best serve each unique project. Our bespoke approach encourages a fearless point of view and streamlined execution. The work spans a variety of media and arts outlets — can be captured or performed live or remote — and is handled with great care by artisans experienced in their craft.
Bios
Director/Editor Bradley Ross has over fifteen years of experience directing, editing, and producing a wide variety of content. His storytelling expertise has earned him multiple awards, informed by his unique perspective as both a director and editor. His commercial clients include Volvo, Nutrafol, Pfizer, and Brother. No stranger to the non-fiction genre, Bradley edited and co-produced the Oscar-nominated, Emmy Award-winning documentary Cartel Land, an unprecedented, on-the-ground exposé of Mexican vigilante groups and drug cartels. Ross's other notable feature credits include the Emmy-nominated documentary Escape Fire, TIFF Audience Award-winning Here Alone, and the Sundance Grand Jury Prize-winning The Kindergarten Teacher, starring Maggie Gyllenhaal. His most recent film Centigrade, took on the challenge of recreating a subzero environment by shooting in an ice cream freezer. Bradley's previous work was under his company MANHATTAN. He has now launched a new, multi-faceted company, Open Swim, to produce work throughout both the commercial and long-form space.
Executive Producer Amyliz Pera has a diverse history in entertainment and advertising with thirty years in the industry as a performer, writer/producer, and Executive Producer. While a performer and choreographer, (AEA and SAG/AFTRA member), Pera cultivated an interest in the other side of the camera. She was the owner of a stills representation and management company, which eventually landed her in an agency job as a writer/producer. Amyliz then joined newly formed production company Twist and translated her experience to live action to open Twist's New York office as Executive Producer. There, she worked with a myriad of clients from Target, 3M, Apple, McDonalds, & Ad Council until taking a hiatus for a book project. After writing and editing the title After That Day: Stories of Epilepsy, Pera found herself reunited with Director and Editor Bradley Ross to launch Open Swim, a content company for both commercial and feature work.