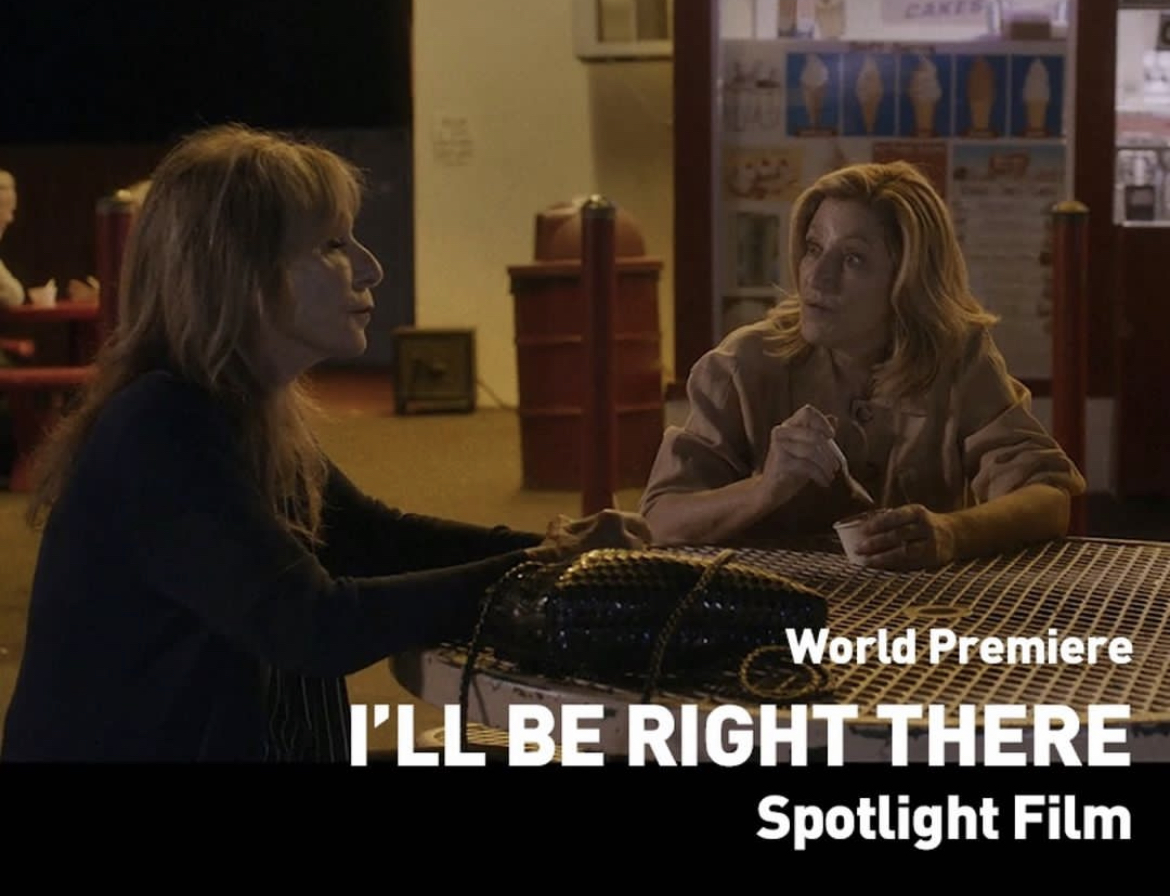 "I'll Be Right There" to premiere at Hamptons Film Fest; indie comedy produced by Open Swim's Ross
October 6, 2023
Published By SHOOT
BROOKLYN NY — Produced by Bradley J. Ross, the indie comedy I'll Be Right There will make its world premiere at the Hamptons International Film Festival on two dates–October 7 at East Hampton Middle School, and October 8 at Sag Harbor Cinema. Ross is founder/director at production company Open Swim.
Edie Falco stars in I'll Be Right There, alongside Oscar nominee Jeannie Berlin, Charlie Tahan, Kayli Carter, Michael Rapaport, Michael José a Fernando Beach, Sepideh Moafi and Emmy winner Bradley Whitford.

Directed by Brendan Walsh, I'll Be Right There follows a single mother, Wanda (Falco), whose priority is to put her family first, regardless of how hectic that may be. Her eight-month pregnant daughter (Carter) wants a wedding, her mother (Berlin) thinks she's dying, her wayward son (Tahan) is either going into rehab or the army. Meanwhile Wanda barely has time for herself, not that she would know what to do with it anyway. The film recently wrapped production in New York.
Ross said, "For anyone who has a Super Mom like me, the film is a very heartfelt look at what mothers mean to us. It was an honor to work with such a talented cast and to premiere at such an amazing festival."

Ross has a number of award-nominated and winning turns in the feature film realm. He edited and co-produced the Oscar-nominated, Emmy Award-winning documentary Cartel Land, an unprecedented, on-the-ground exposé of Mexican vigilante groups and drug cartels. Ross also has to his credit the Emmy-nominated documentary Escape Fire, TIFF Audience Award-winning Here Alone, the Sundance Grand Jury Prize-winning The Kindergarten Teacher starring Maggie Gyllenhaal, and his most recent film Centigrade.